Meet the Family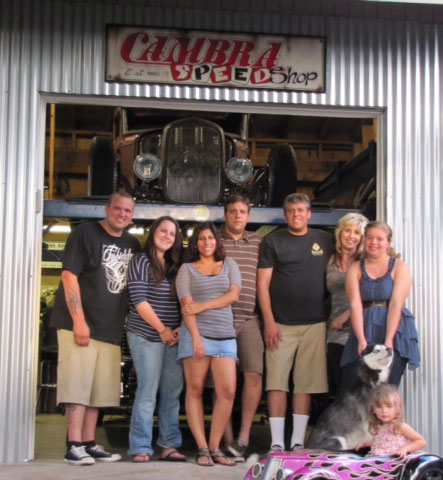 Since he first started working on cars, Ron always kept his family close. His boys Ron Jr. and Ryan helped build some of the early cars at the shop. Their contributions led to a quality that is unsurpassed to this day. Today, Ron and Laurie's daughter Sophie hung up her jr. dragsters and works in the office keeping the files in check.
Dedicated to fine fabrication and to serving you with quality & value.
Our fabricators, Painters, Welders, and dudes with beards are highly skilled and have years of experience. Most of all: they love cars and care about yours. Whether it's our quick, quality, friendly service or the honesty and value we bring to every interaction, our customers love us. JUST ASK THEM!
Interview with Ron Cambra: